Increase your creativity
Do you want to increase your creative energy to materialize your dreams and projects? Do you want to improve your relationship with yourself?
This is a Ritual of connection with yourself that will allow you to flow with life and with the learning that comes to you from love.
"Activate your power and your creative energy"
This is a conscious and loving encounter with yourself, with your body, with your lineage and your ancestral wisdom, to heal, balance, activate and mobilize energies and creatives, and thus unify our centers and the heart.
The objective: Connect with the earth and with the elements and the present through rituals, understandings, meditative exercises, body movement and group activations.
Agenda
Meditation
Intention setting
Rapé ceremony
Ayahuasca ceremony
Breakfast
Integration circle
Facilitator Sanson: Psychedelic psycotherapist, Yogi, enthusiast of entheogens, founder of la Sociedad Psicodélica and La Mezquita. 8-year experience guiding ceremonies. Ethnobotanic gardener and facilitator of medicinal music.
Planeta Libre – will accompany the ceremony with live piano music.
Reservation details
Hours: From 18: 00h
Place: El Campello
Address: La Mezquita, Calle Sorolla 14, Campello 03560
Limited places, reservation in advance is essential
Price: 750€
We are aware that every one is different and may have different needs. Therefore, we make sure to allow enough time for reflection and nature.
The dosage is discussed beforehand and worked out individually, but we can deliver from mild introductory doses up to stronger mystical doses depending on your level of experience and health.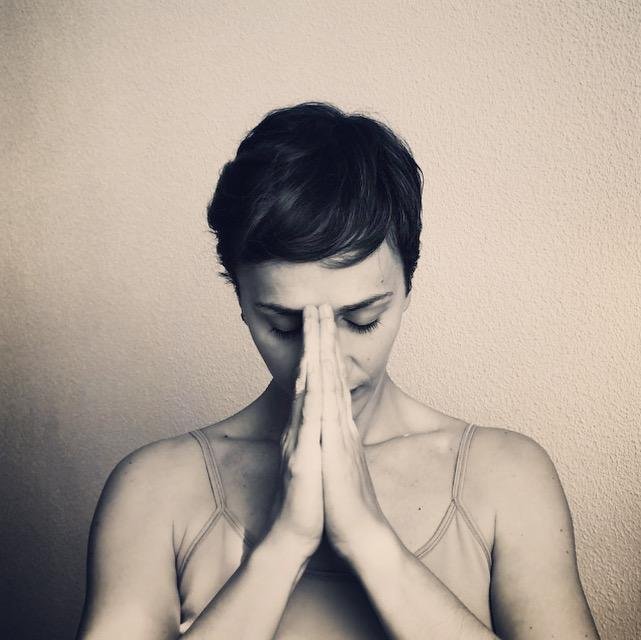 During the retreat we make sure that you have access to a private session with the facilitator(s) in order to discuss specific topics.
At the Mezquita, we like to keep our groups small, therefore we can give the level of care that an experience like this needs. We suggest to read other people's experience and perceptions about us in the review section.
We are aware that each participant is different and may have different needs. Therefore, we make sure to allow enough time for reflection and nature; there is no obligation to attend all activities except integration activities.
During the retreat we make sure that each participant has a private session with the facilitators if they want to discuss specific topics they wish to work on during the experiences. Our main facilitator has over 30 years experience with psychedelics and 10 years experience guiding them.
Screening
Please fill in our screening questionnaire
For security reasons, we are unable to welcome you to this retreat if you have a personal or family history of psychosis (drug-induced psychosis, schizophrenia, bipolarity).
If you want to have a psychedelic experience in la Mezquita, get in touch with us and we will schedule an online screening interview.
Accommodation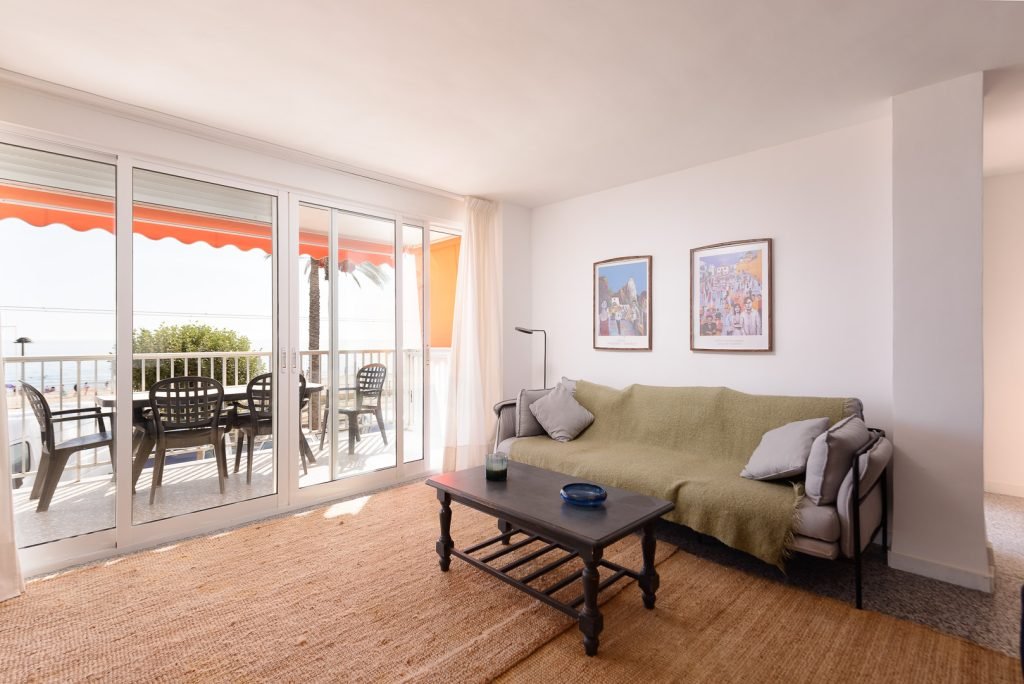 Meals
During the retreat we offer vegan or vegetarian meals to detoxify the body. Everything is homemade, fresh and made with love. For the most part, the diet is based on a traditional yogi diet. Vegetables, rice, legumes…
For those who are "omnivores," this diet will be light and nutritious and provide a higher vibrational experience without feeling heavy or lethargic.
Venue and facilities
The retreat center has a lot to offer:
Areas for reading, relaxation and reflection.
A spiritual development room where we conduct meditation, yoga, mantras, and other spiritual practices.
A psychedelic garden, our medicines are grown on site.
A music room, with piano, drums, cajon, guitars and a variety of traditional and world musical instruments.
We are 1 minute walk from the beach.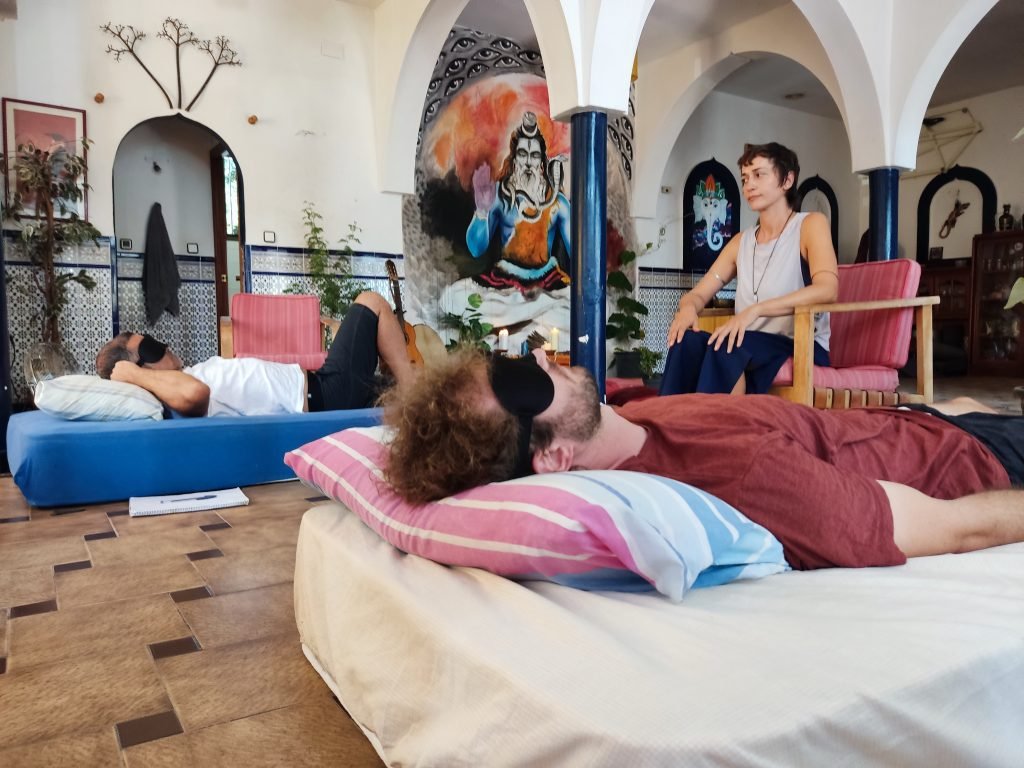 Reservation and cancellation policy
We require the payment of 50% of the total amount to make the reservation. This amount shall be refunded if the retreat is not held for reasons of the organization. The remaining 50% will be paid upon arrival at the retreat.
The 50% reservation fee can be refunded only if you cancel 7 days prior the start of the retreat. Otherwise, the organization will not return said amount.
Upcoming Retreats